We wanted to share the glory of the Disneyland Date Night artwork and some photos from the occasion. The ticket booklet was themed for the occasion!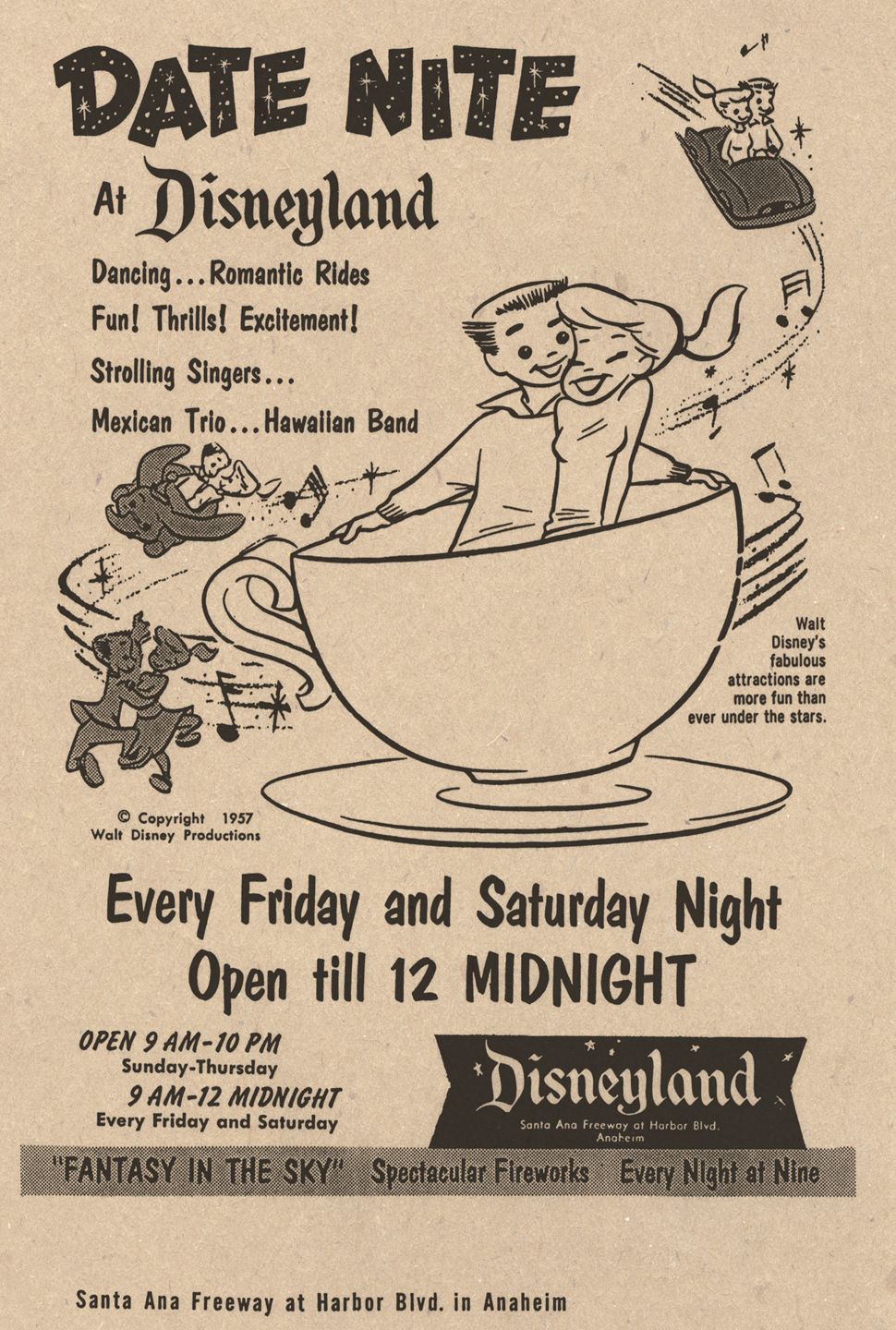 Moonlight Dancing was the highlight of the Date Night, and is still a 
tradition today with Saturday Night Swing Dancing!
You can ind the Royal Swing Big Band Ball schedule on the Disney website
here
If you have any questions or want to reach out please do at:
CryingAtDisney@gmail.com.