The Disney Episode pt. 2 - Full House - Show Notes!
Full House was 90s television's first foray into Walt Disney World, and boy was it amazing. "The House Meets the Mouse" is an iconic experience we're all blessed to have had. This episode has a ton of niche details, so let's break it down!
"The House Meets the House" is a two parter experience, beginning on May 11th, 1993. If you'd like to watch along with us, the episodes are on Hulu, but we watched them on Amazon Prime.
When we first get to WDW we see that they are staying at the Grand Floridian, the most expensive hotel on property. Jesse and Becky say they are staying at the Honeymoon Suite, which is probably at that point $2,000-3,000 a night. I found this website, WDWLuxuryGuide.com. It breaks down crazy stuff that exists at WDW that no one would realize would be available.
The Genie seen in the scene when Michelle rubs the lamp is actually a float from Aladdin's Royal Caravan that ran from December 21, 1992-August 27, 1995.  Disneyland had their own version of this parade which ran from April 2, 1993 to June of 1994.  The Genie appeared throughout the parade, this float also appeared in the Remember the Magic Parade in 1996. The spitting camel that was also featured in these parades now resides in WDW near the Aladdin Carpet ride and spits on people in Adventureland.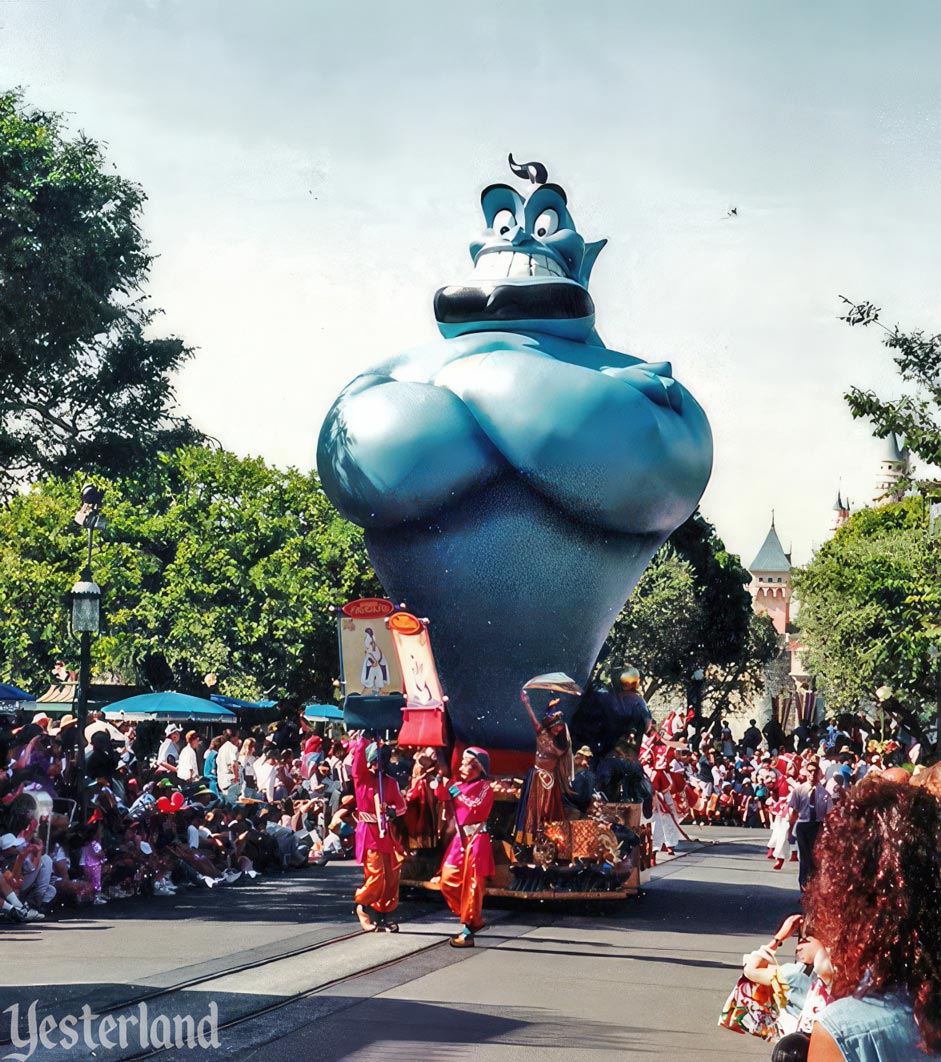 The Magic of Disney Animation studios was open from May 1st, 1989 til July 12th, 2015. Now in place of it is the Star Wars Launch Bay. If you'd like to learn more about it, you can check it out here!


Mark Henn makes an amazing cameo here, and we love to see him.

Here is a Rainbow Lorikeet:
Crazy that they were like "Let's get a Rainbow Lorikeet for this scene!" An Australian bird in Orlando, Florida *eye roll*
Here was see Mickey's Starland! It's not Toontown Faire! At this point in time Mickeys Toon Town wasn't the "fair" version of it, it was Mickey's Starland. This is one of the only actual recordings that featured Mickey's Starland. The scenes featured in the previous episodes were storefronts that were torn down in preparation to make Mickey's Toontown more permanent with the "fair" version of it before it was torn down to make space for the New Fantasyland and the Storybook Circus.
The Coral Reef Restaurant aquarium walls are 8 inches of thick acrylic! That is crazy!
Some notes on the Living Seas Pavilion:
The Living Seas (1986-2006) was sponsored by United Technologies from 1986-1998. It was transformed into The Seas with Nemo and Friends in late 2006.
The Living Seas opened to the public on January 15, 1986. It housed the largest saltwater tank in the world at its completion, holding 5.7 million US gallons (22,000,000 L) of water, but was surpassed in 2005 with the opening of the Georgia Aquarium.
When guests disembarked at Seabase Alpha (now known just as Seabase), they explored a model undersea research facility.
The Living Seas would be the third Future World pavilion. 

The Living Seas is 203 feet in diameter with walls of 48 feet high. 

United Technologies was the pavilion sponsor. 

"Animated Atlas of the World," was the name of the short educational film about the ocean. 

The aquarium is  5.7 million gallons and was the largest aquarium in the US at one point in time!

The aquarium contains nearly 3,500 individual specimens comprising approximately 65 different species of Caribbean reef fish.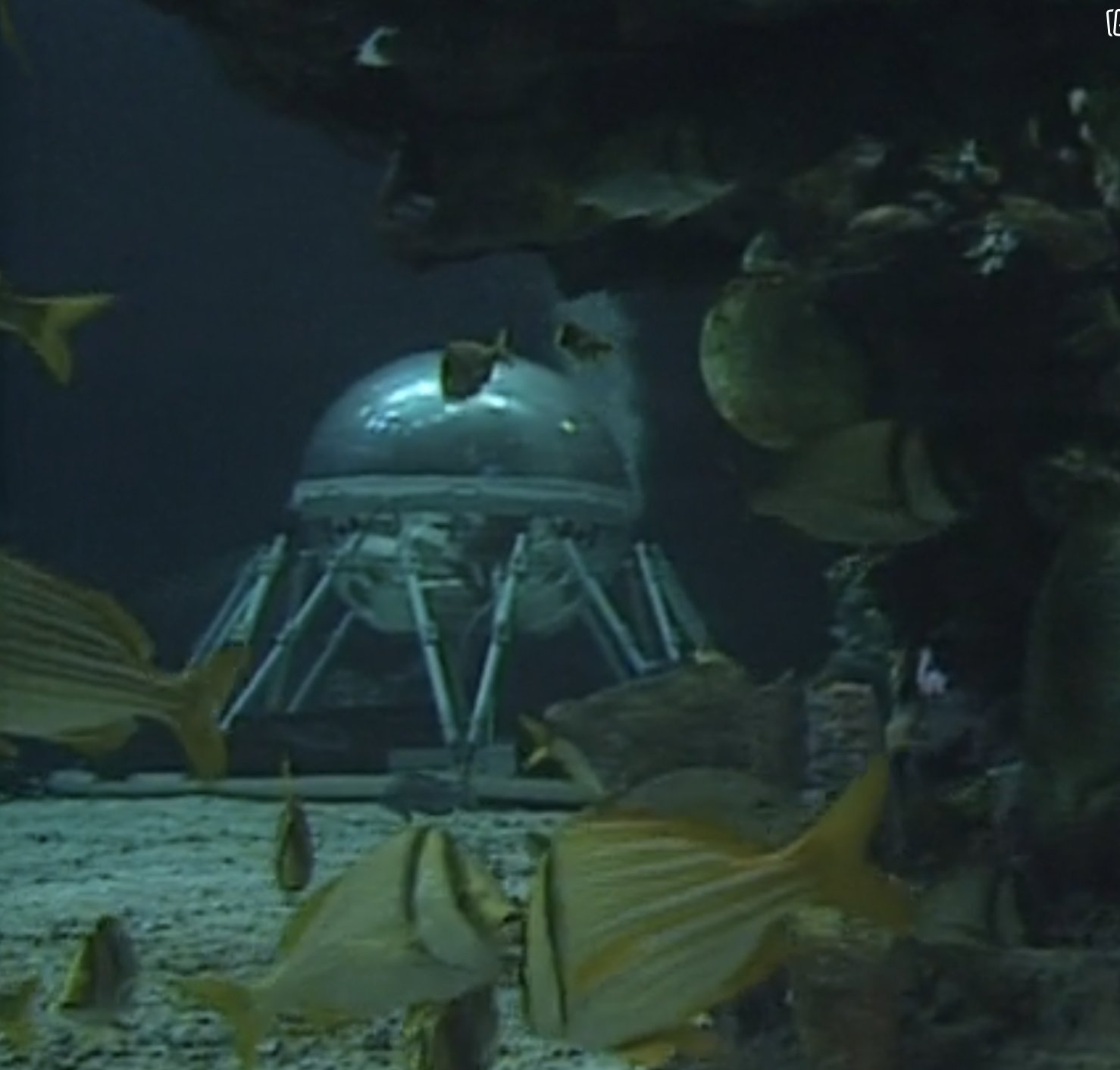 Some notes on the Divers Bell:
A diving bell is a rigid chamber used to transport divers from the surface to depth and back in open water, usually for the purpose of performing underwater work. The most common types are the open-bottomed wet bell and the closed bell, which can maintain an internal pressure greater than the external ambient. Diving bells are usually suspended by a cable, and lifted and lowered by a winch from a surface support platform. Unlike a submersible, the diving bell is not designed to move under the control of its occupants, nor to operate independently of its launch and recovery system. Crazy shit!!
What is even crazier is that we had multiple super knowledgable WDW Hiistorians/Imagineers give us some insight on what the Divers Bell is! Here are the screenshots from the thread:




This bizarre parade that everyone is on is called the Surprise Celebration Parade that started in 1991. Glad they were able to make it to be dressed up for their 3PM parade!!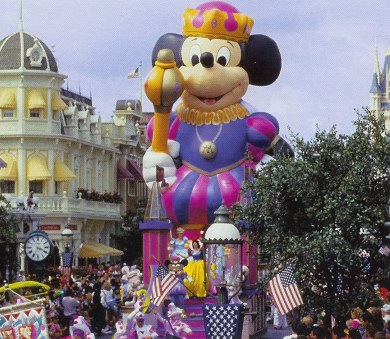 We also talked about these two videos in the podcast episode:
Jesse & The Rippers "Forever"
There really are naked babies and this is disturbing

Alanis Morissette "You Oughta Know"
DAMN I had NO IDEA she had a thing for Joey LOL
We hope you love this episode!! If you have any input, criticism, or any ideas on how we can improve your experience please let us know by emailing us at 
cryingatdisney@gmail.com
 or contacting us via social media.