The Disney Episode pt. 3 - Family Matters - Show notes!
Family Matters was the most genuinely lovely experience so far in our TGIF series! In "We're Going to Disney World" Parts 1 & 2, we get some fantastic shots of the parks that we haven't seen before. 
To watch the episodes, you can check them out on Hulu or on Amazon Prime. 
They are episodes 22 & 23 in Season 6 of Family Matters.
When the family arrives to Disney World, they are staying in the newly built 
Wilderness Lodge. It's A STUNNER. 
WOW
Opened on May 28, 1994, Disney's
Wilderness Lodge Resort
quickly became a popular destination for those who wanted to be near the action, but not in the middle of it. Acclaimed for its spectacular lakeside setting and magnificent lodge-like lobby, Disney's Wilderness Lodge the quintessential destination resort.
Innoventions - it is ICONIC.
This documentary about Innoventions is fantastic. 
Innoventions first opened in 1994, replacing Communicore in Epcot. When the attraction opened, it prominently displayed Sega Genesis, Sega Game Gear, Sega 32X, Sega CD, and Sega Pico games in an arcade style. The exhibit also featured "virtual reality" displays. Innoventions is divided into two buildings known as Innoventions East and Innoventions West. 


ALEC TRONIC WE ARE SORRY HE HAS CURSED YOUR EYES


Alec Tronic was a terrifying animatronic that lived in Innoventions between 1994- 1997/98
He was voiced by Bill Farmer who voiced Goofy!

He was a stripped down A100 animatronic that was the most advanced at it's time. It was used for the Hall of Presidents, namely the Bill Clinton animatronic for the timing. Alec would inform guests about the inner workings of an animatronic figure while singing and dancing like a vaudeville act. He did a Presidents Rap while talking to other severed animatronic heads…

Sci Fi Drive In Restaurant
OPened in 1991, inspired by 1950's drive in theaters. Guests watch 50/60's sci fi movies such as Frankenstein meets space monster, the iconic plan 9 from outer space, and the attack of the 50 foot woman in 1950's convertibles. It's not comfortable to eat here, and the food isn't great but we love the gimmick!


We really need to do an episode about Pleasure Island one day....

Pleasure Island

 was an area of the Downtown Disney

 shopping, dining and entertainment district at Walt Disney World

. It officially opened on May 1, 1989. In September 2008, all of its clubs were closed, but its retail stores and restaurants remained open. The area is now called The Landing and is the central part of Disney Springs.




Stefan and Laura are seen dancing at Mannequins Dance Palace!
"Here, it's the dance floor and light show that sets the standard for this award-winning club. The huge floor actually spins as dancers gyrate to booming sounds. The rotation of the round floor, like the music and lights, moves at different speeds.
The RPMs, or "beats per minute," really get turned up when the Island Explosion Dancers make nightly appearances. Guests enter Mannequins from a third floor elevator that opens to catwalks, stage rigging and enough actual mannequins to give the illusion of a giant theatrical warehouse.



Spectromagic was a great nighttime parade and you can see the last performance here from 2010!
Yes, I, Meagan, scream because I love Papillon (On The Wings Of A Butterfly) by David Arkenstone, the Innoventions Loop by Russell Brower, and the fact that Russell Brower is a huge part of my nerd life. Please enjoy these pieces of ART!!!!!!!!!!!!!
Papillon (On The Wings Of The Butterfly) - Inspired the Innoventions Loop
LOOK AT DAVID ARKENSTONE

EPCOT Center Innoventions Loop by Russell Brower

Russell Brower - Starcraft II Wings of Liberty I link Starcraft before World of Warcraft because you can really see the resemblance in his work with his Starcraft arrangements. It's got the same sort of space/science/futurism inspiration.
And of course, World of Warcraft because I can't help myself.

From Russell Brower we just talk into oblivion about Batman, so as we promised some Batman & Robin shots: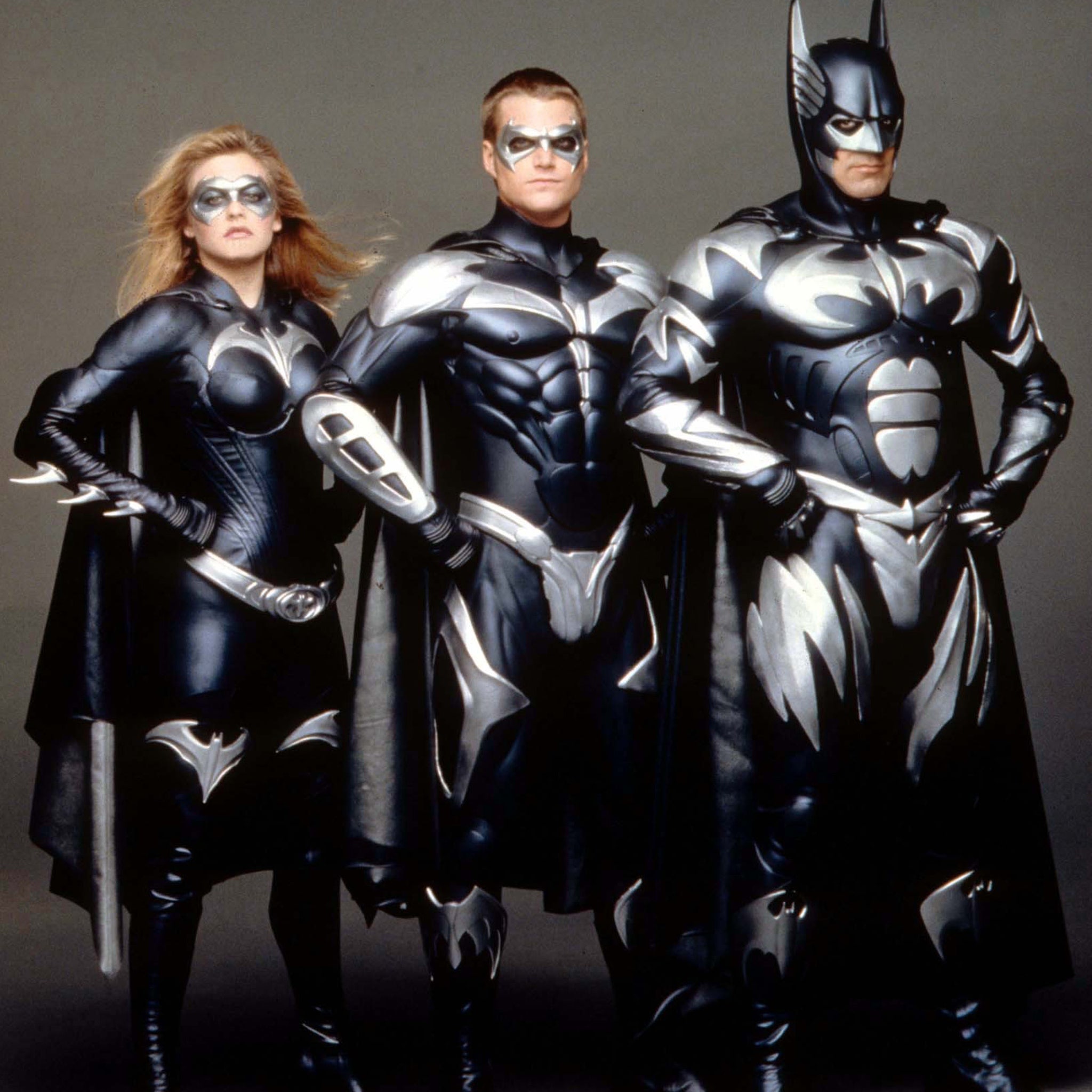 You're welcome.
We hope you love this episode!! If you have any input, criticism, or any ideas on how we can improve your experience please let us know by emailing us at 
cryingatdisney@gmail.com
 or contacting us via social media.
AAAAAAAAAAAAND that is Family Matters. Hope ya'll enjoyed the episode!