The Story That's Buried in the Haunted Mansion Cemetery - Show Notes!
**We sincerely apologize for the pranky ghosts thumping during this episode!**



EDIT - Disney decided to release information about the Imagineer Tombstones the same day we released this episode (SPOOKY!) We mention that the OG Imagineer stones of Master Gracey, Grandpa Marc, and Francis Xavier were lost many years ago... well we were wrong! The stones were stowed away in the archives forever. Please see this link for more info!



We start off chatting about the Phantom Manor tombstones, they're super interesting and different than the other tombstones at the other Mansions.

Meg then inquires about the appearance of everyone's favorite Toad's whereabouts in Disneyland - he's just in Walt Disney World.
All the way in the back there!


Disney Imagineering decided to add a Sparky tombstone, the beloved pup from Tim Burton's Frankenweenie film. Here is this *amazing* art they featured on the Disney website: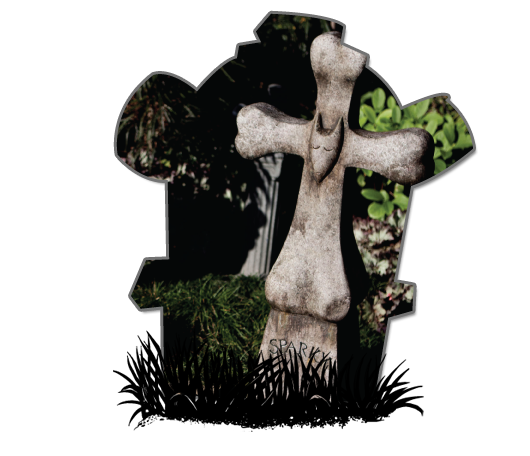 Here is the Frankenweenie Intro scene Andrea played:
Super cute!!


Now here's some pet cemetery photos at Disneyland:
 
((via Disneyland)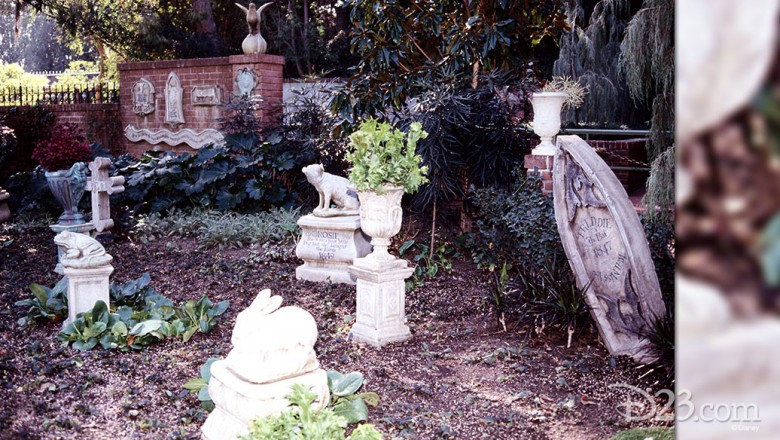 (via D23)


(via Davelandweb)

Haunted Mansion at Walt Disney World Pet Cemetery:


(via Disney Memories)

(via DVCRentals.com)


Here is a link to the filed permit regarding a new structure near the Disneyland Haunted Mansion.

This is the side graveyard that we are assuming will be occupied by this new structure: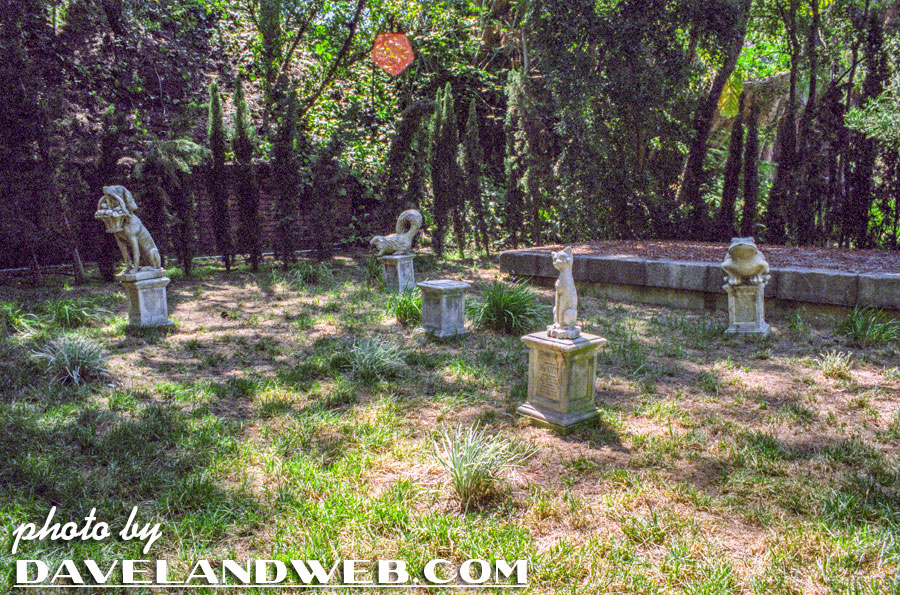 (via Davelandweb)
THE BABY SKUNK
CUTEST BABY
The elusive Imagineer stones at Disneyland are hard to see, so here are some photos we found:

(via Disney Parks Blog) - This article has all of the tombstones listed and a great video!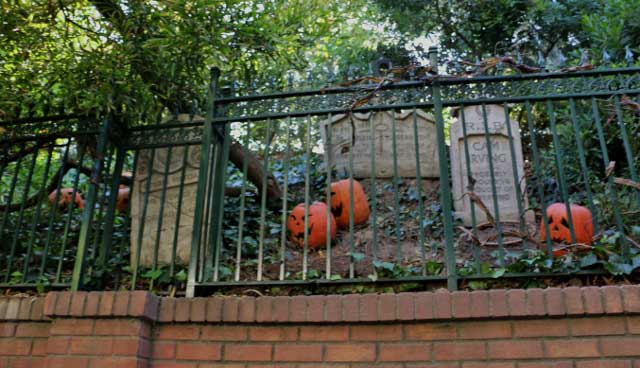 Like why are these so obscured!? (via Disney Blog)

They used to be displayed like this in the queue, easy to see: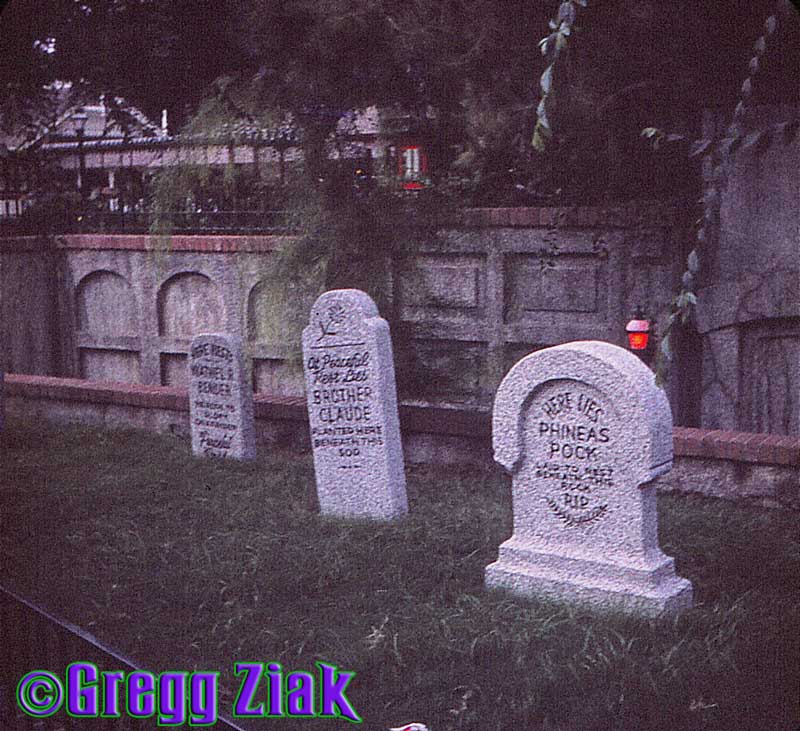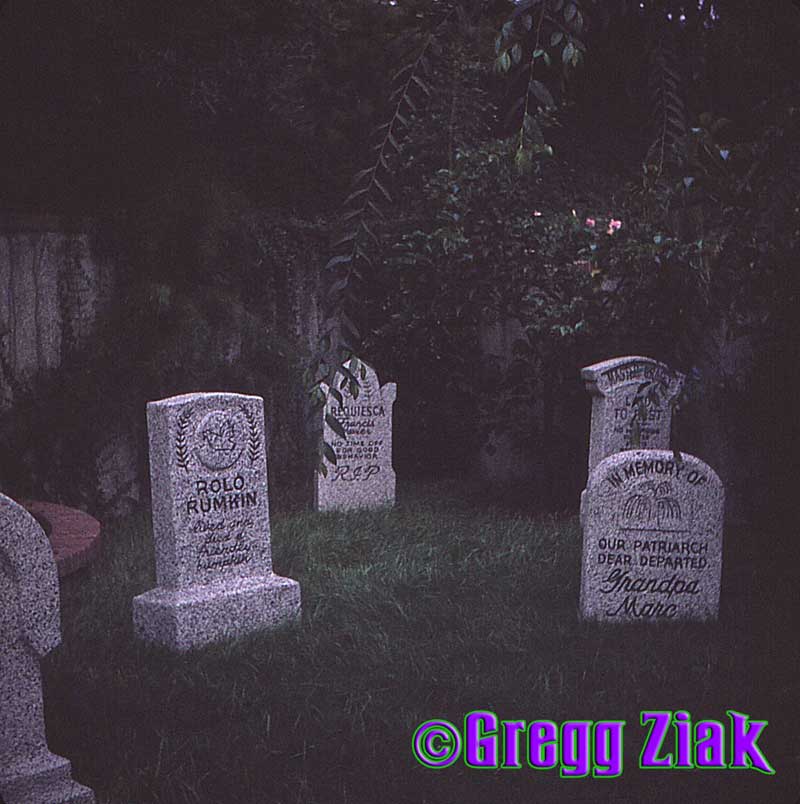 Some clearer photos of the stones at Walt Disney World's Haunted Mansion: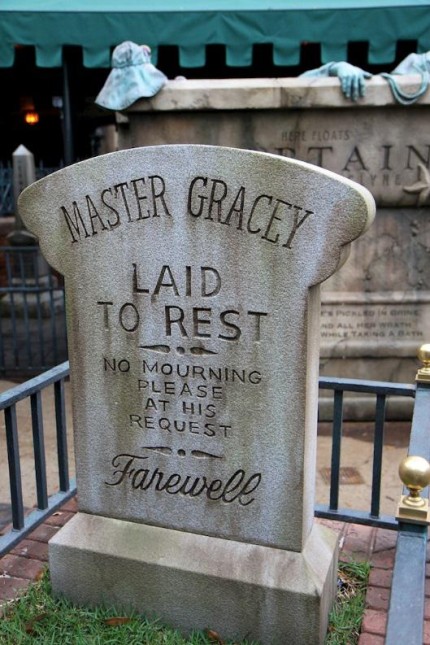 (via Virtual Downtown)


(via the OCRegister)



(via the OCRegister)



(via InsidetheMagic)



(via InsidetheMagic)



(via InsidetheMagic)

HOW AMAZING IS THIS LEOTA STONE!!!???



This Inside the Magic article covering the Magic Kingdom's Haunted Mansion is a great run down of every single tombstone, with pictures! What you see here is only some of the many amazing stones to see. In addition you can see the Ravenscroft organ and other interactive queue pieces here as well.

LEARN HOW TO SAY REQUIESCAT WITH US

Watch out, he sneezes! (via InsidetheMagic)



The Ravenscroft organ! It's amazing! (via InsidetheMagic)


Please listen to our Rolly Crump interview episode here if you haven't!


Learn about the untimely death of Yale Gracey with the Murder Squad! Listen here.
If you have any questions or want to reach out please do at:
CryingAtDisney@gmail.com.